WE TRANSFORM SOCIETY THROUGH SPORT
As well as accompanying and providing advice on sports activity, as a cooperative in the social sphere, we carry out a number of projects to improve the living conditions of the people in our setting.
SOCIAL SHOWERS ACCOMPANIMENT PROGRAMME
This is a shower service for people who do not have access to running water, who live on the street, in substandard housing, in a sublet room, or in housing without utility services.
Daily personal hygiene is very important for people in situations of extreme poverty, because it helps them to improve their self-esteem, which is the first step to getting out of their current situation.
We provide a friendly attitude, a moment to take care of people who are often invisible to the eyes of most of society. In this same line, we also provide users with advice about the different resources and entities in the city of Barcelona where they can go, according to their particular needs.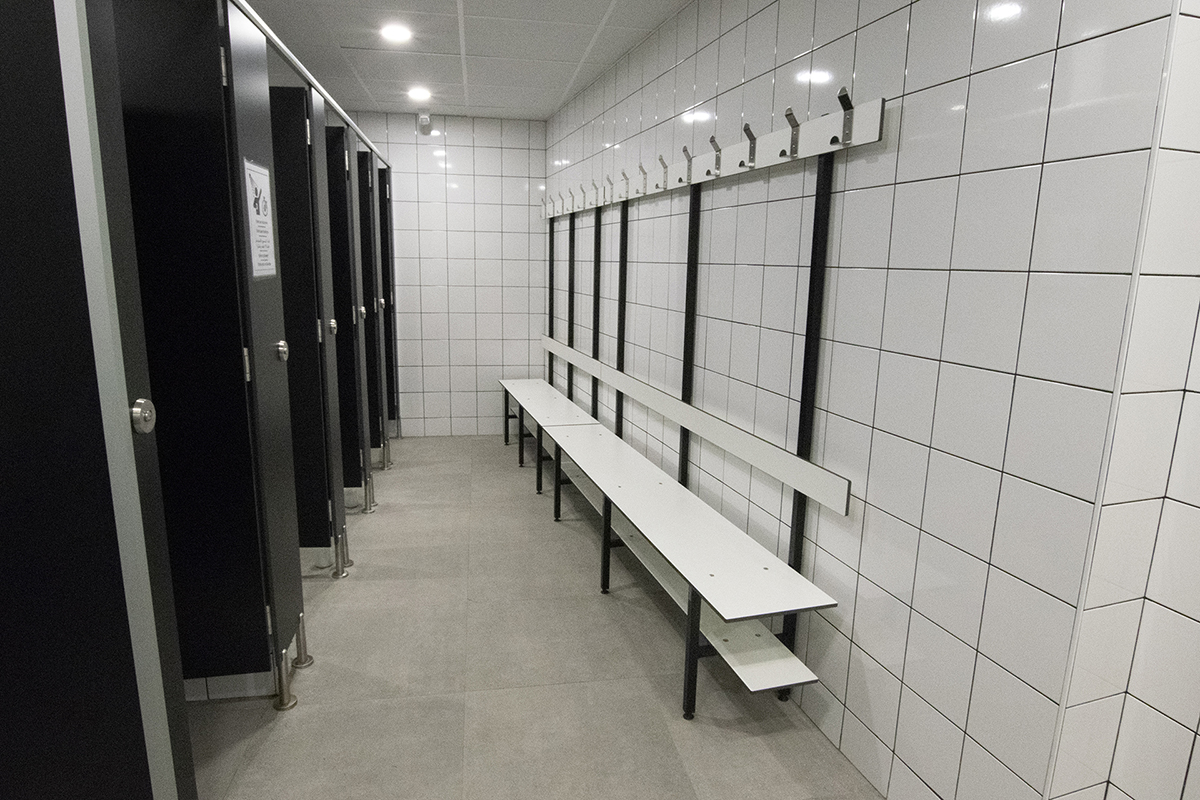 HISTORY
The "social showers" project began around 2012, when the need of people at risk of social exclusion to have access to a shower led us to begin to provide this service to those people who asked for it, reaching a rate of 18,000 showers a year. This activity was combined with sports activity.
With the onset of the COVID-19 pandemic, in March 2019, although the Gym was closed for sports activity, the shower service was maintained, at the request and with the financial assistance of Barcelona City Council, but also with the help of many people and businesses that donated clothing, food, cleaning and hygiene products, etc.
We currently attend an average of 100 people every day de mitjana. During the pandemic, however, we came to attend over 440 people in a single day.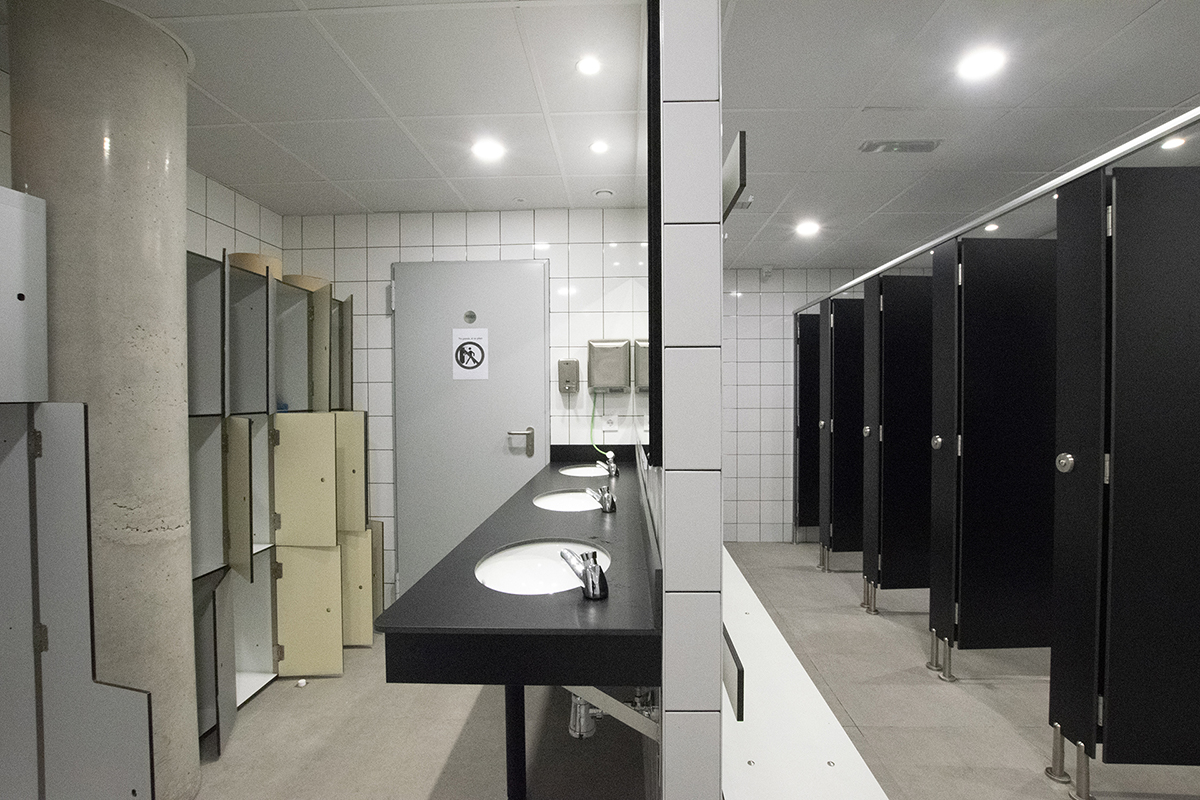 HOW IT WORKS
The only requisite for accessing the service is to request an appointment beforehand and to respect the other people there at all times - both those who use the service and those who work there.
We provide:
Towel
Change of clothes
Shower gel
Other services such as phone and battery-pack charging, telephone calls, etc.
For binary persons and persons with special physical needs.
Opening hours:
From 8:00 to 12:00, from Monday to Friday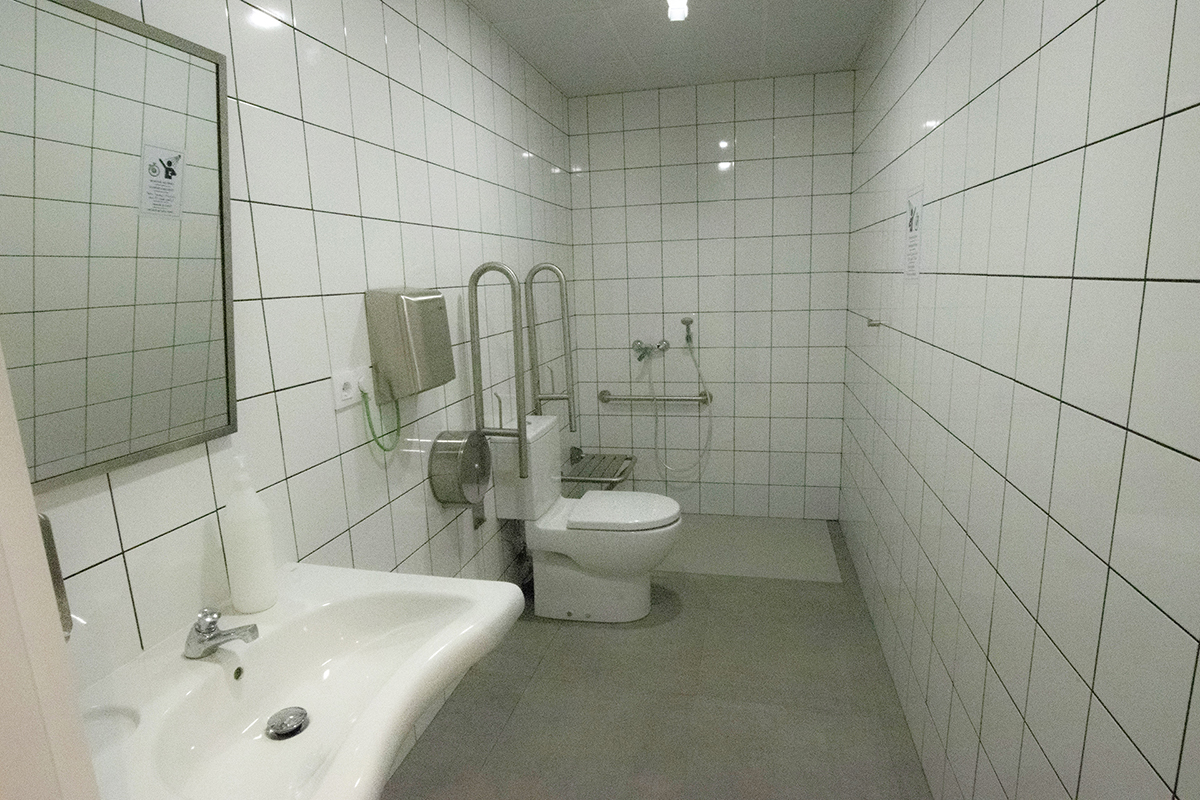 ---
Other projects:
DO IT WITH SPORT
Since 2022, in cooperation with the Ciutat Vella Sports Association, we have been providing the young people of that association with 2 hours a week of weight-training classes, given by one of our sports technicians.
This aim of this project is to make our facilities and our professionals available to one of the neighbourhood entities so that they can provide alternative leisure activities and physical exercise to the young migrant population of Barcelona and thus provide them with a better quality of life and a healthier lifestyle.
COLLABORATION WITH THE RAVAL NORD PRIMARY-CARE CENTRE
Very often, users of the shower service have healthcare needs that those who work in the service cannot attend. Having detected this need, in March 2023, we began to work with the Raval Nord Primary-Care centre: a team (doctor, nurse, administrative assistant) visits the gym every Friday morning to attend to the healthcare needs of the users, on health or administrative matters.
The aim of this joint project is to reach and bring public healthcare services to the most vulnerable people, who are those in an irregular situation without the requisite documents, such as people of Sub-Saharan origin.
DO SPORT.... AND WHILE YOU'RE THERE, TAKE A SHOWER AND CHANGE YOUR CLOTHES
The people we attend through the Shower and Change-of-Clothing Service in the mornings also want to look after their health. Indeed, for people living on the street, the ability to do sport in the same conditions as other members of the Gym provides them with physical and mental benefits that help them to deal with their situation. We are talking about improving social relations, being able to sleep better, feeling more active, sharing, feeling part of the community, etc.
15 users of the Gym's Shower Service have become members of the Sant Pau Social Gym. Part of their membership fees are paid for by the other members of the Sant Pau Social Gym and the rest is paid for by the organisation from its own funds.
SUPPORT FOR MIGRANTS
Since 2022, we have been helping people to put their situation vis-a-vis the authorities in order, so that they can live in conditions of equality. We do this by applying for the ACOL grant from the Catalan Employment Agency, which helps to pay for one-year work contracts and job-training for these people.